Downloadable Resources
Explore helpful downloads that provide information about acute hepatic porphyria, genetic testing, and more.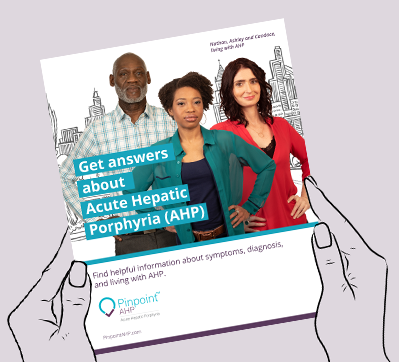 ACUTE HEPATIC PORPHYRIA BROCHURE
This reader-friendly brochure takes you step by step through what AHP is, its signs and symptoms, testing, and suggestions for living with AHP.
Download PDF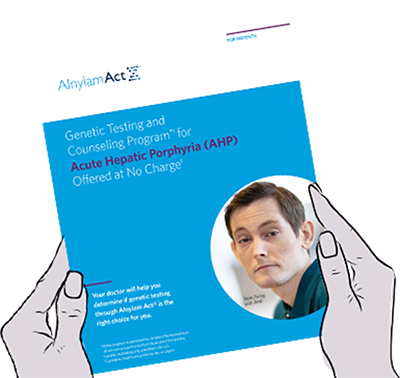 ALNYLAM ACT® BROCHURE
This helpful brochure offers a review of AHP, genetic testing and counseling, and the Alnylam Act® program.
Download PDF
DOCTOR DISCUSSION GUIDE
After downloading, complete the Doctor Discussion Guide and bring it with you to your next doctor visit. It may help start the conversation about getting tested for AHP.
Download PDF