The earlier the diagnosis, the better
Early, accurate diagnosis of AHP may make a real difference in a person's ability to maintain their quality of life by:
Taking steps to manage factors that may trigger attacks
Understanding what is happening in their bodies and why
Avoiding the complications that can result from misdiagnoses and unnecessary surgeries
Testing for AHP
People who may be experiencing symptoms and suspect AHP can ask their healthcare provider to test for AHP. The two most common techniques a doctor uses to help determine if a person has AHP are a urine test and a genetic test:
URINE TEST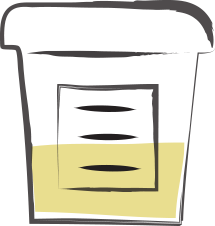 A urine test for PBG (porphobilinogen), ALA (aminolevulinic acid), and porphyrin levels can help inform a diagnosis of AHP
It is recommended to have a urine test during or shortly after an attack
Urine porphyrins should not be used alone to test for AHP, as they can be elevated for several reasons
GENETIC TEST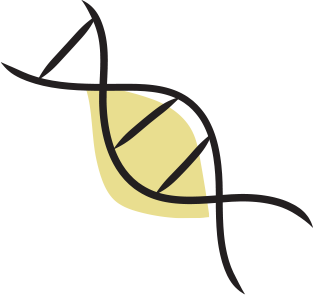 A genetic test using a blood or saliva sample may help confirm a urine test, determine the specific type of AHP, or help diagnose AHP outside of an attack
A genetic test can be useful for family members of people with AHP who want to know if they carry the genetic mutation
Not everyone with a genetic mutation suggesting AHP will have symptoms
GET INFORMATION ABOUT A GENETIC TESTING OPTION
that doctors can request through the Alnylam Act® program for patients meeting certain criteria.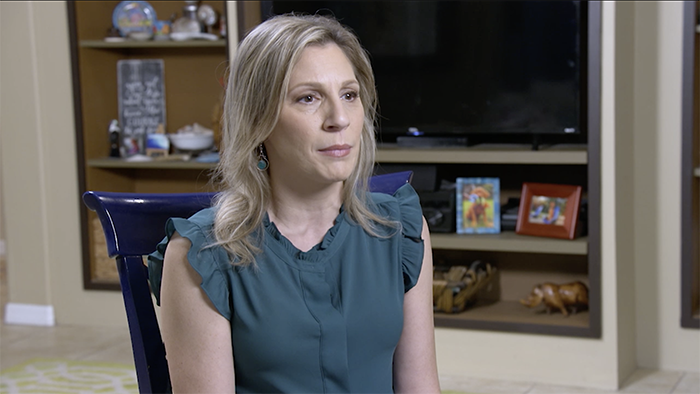 WATCH NICOLE'S DIFFICULT PATH TO DIAGNOSIS—AS SEEN ON LIFETIME TV
Nicole discusses her difficult path to diagnosis, and Dr. Angelika Erwin, a porphyria expert, provides information about AHP.
Watch The Balancing Act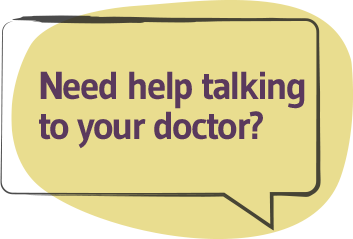 If you suspect symptoms of AHP, it's important you talk to your doctor. Taking the Symptom Questionnaire will help you create a personalized Doctor Discussion Guide, which you can bring with you to your next doctor visit.
I can still remember sitting in the doctor's office when my test came back. He said that the results were positive—positive, not inconclusive!

— Megan, living with AHP