–Candace, living with AHP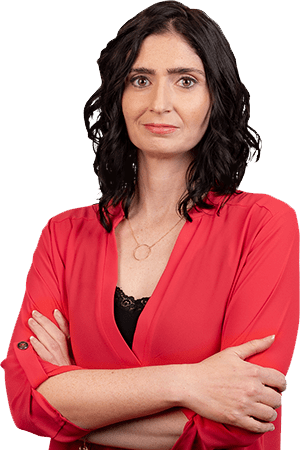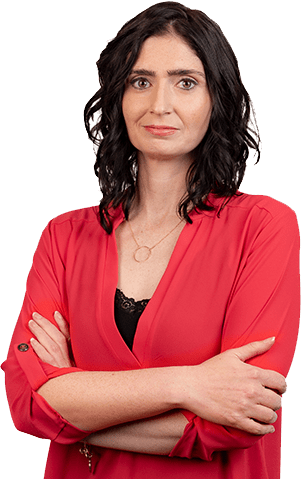 Everyday living with AHP
AHP is unpredictable and unforgiving. It can interfere with your life with symptoms that can disrupt everything from sleep to the ability to work and socialize. People with AHP may live in constant fear of the next attack.
Although this is a lifelong disease, it's important to know that there are things you can do to reduce your chance of attacks and have a better quality of life.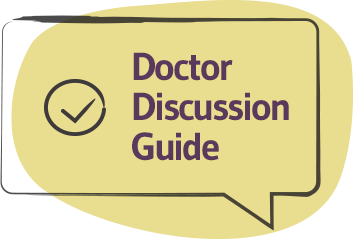 To help people have meaningful conversations with their doctor about AHP, a Doctor Discussion Guide is available that you can download and complete before your next doctor visit.
Avoiding Triggers Can Make a Difference
Common triggers for attacks are shown below. Since triggers can be different for every person, there may be others not listed here.

Be aware of:
The way some drugs in certain medication classes may affect AHP, including:

Seizure medications
Antihistamines
Hormones
Migraine Drugs
Sedatives

Speak with your doctor if you have any questions about your medications and AHP.

Hormone level fluctuations during a woman's menstrual cycle
Stress caused by

Infections
Surgery
Physical stress
Psychological stress

Try to avoid:
Drinking alcohol
Smoking
Fasting or extreme dieting
Get the help you need
Talk to your healthcare team
If you have AHP, it's important to keep communication lines with your healthcare team open. Sharing your symptoms and concerns can help them tailor a management plan that is right for you.
SEEK INFORMATION AND SUPPORT FROM THESE INDEPENDENT PATIENT ORGANIZATIONS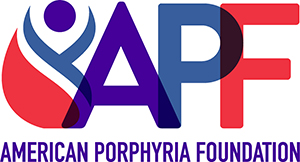 The American Porphyria Foundation focuses on porphyria education, advocacy, support services, and research.
Visit American Porphyria Foundation to learn more.

The National Organization for Rare Disorders offers educational videos and interactive webinars along with a variety of additional resources.
Visit the National Organization for Rare Disorders to learn more.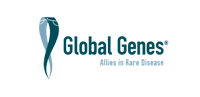 Global Genes is your ally in the fight against rare disease. Global Genes provides helpful resources while sponsoring local and global events to help connect, empower, and inspire the rare disease community.
Visit Global Genes to learn more.
Reach out to family
With a disease like AHP, it can be helpful if family and/or close friends understand the disease so they know how to best support you. Be sure to explain to the people close to you the importance of steps you're taking to avoid triggers.
THE FAMILY CONNECTION
When someone is diagnosed with AHP, it is important to tell family members so they can consider getting genetic testing. Even though family members may not have had any symptoms, they may still have a genetic mutation associated with AHP. Testing will enable those who test positive for the mutation to be educated about the disease.
Talking with others about AHP
Consider talking with family, friends, and possibly co-workers about AHP. Explaining AHP to them can help them understand the unique burden of this debilitating disease. It can be challenging but here are some tips than can make those conversations easier: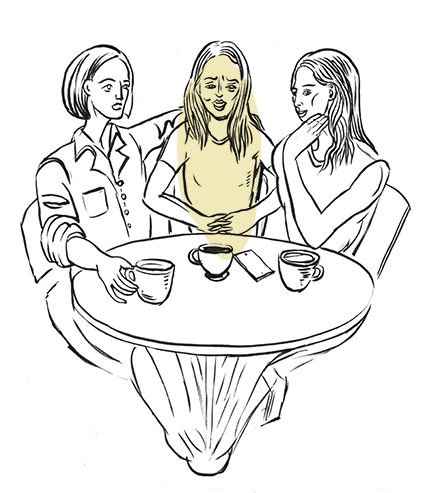 Start by saying that AHP is real: Although rare, with painful symptoms that mimic other diseases, AHP is a real genetic disease that can disrupt one's daily life

Some may feel that a person with AHP is exaggerating or being overly dramatic. Explain to family, friends, and co-workers that AHP is a rare, genetic disease. It is often confused with other diseases. This can help them understand the unique burden of AHP

Tell them that some people with AHP may experience debilitating attacks: AHP can cause sudden attacks, leading to absences from work, school, and social functions

Consider telling your immediate family, supervisor, and human resources manager about the unpredictability of these attacks, so they can be supportive when these occur

Explain that some people with AHP experience ongoing symptoms: The disease can have long-term symptoms that require daily management, including diet and lifestyle changes

Be sure to make your family, friends, and co-workers aware of these diet and lifestyle changes
Management options for AHP
People should always discuss management options with their healthcare provider. For people with AHP, there are also strategies that can help decrease the chance of having AHP attacks. In extreme cases, liver transplantation may be considered.
MANAGING ATTACKS
Severe attacks often require hospitalization or urgent medical attention
Attacks can be treated with intravenous (IV) hemin therapy and/or IV glucose:

Intravenous means when a medicine is delivered directly into a vein

Your doctor may also prescribe medications to treat specific symptoms of an attack such as beta-blockers for high blood pressure and rapid heartbeat, an antiemetic for nausea and vomiting, and pain medication
BE AWARE OF POTENTIAL TRIGGERS
Some patients experience attack triggers, including:

Stress caused by infections, surgery, physical or psychological stress
Alcohol consumption and smoking
Fasting or extreme dieting
Hormone fluctuations
Certain medications known to be unsafe in AHP

Some drugs in certain medication classes are known to trigger attacks in people with AHP. Some of these include: seizure medications, allergy medications, hormones, migraine drugs, and sedatives. Partner with your doctor or pharmacist to review the medications known to trigger attacks and determine if you need to stop or change certain medications you may be taking
It's important to talk to your doctor if you are experiencing symptoms
of AHP or to learn about management options for AHP.